Your Mind is the Workshop of Your Success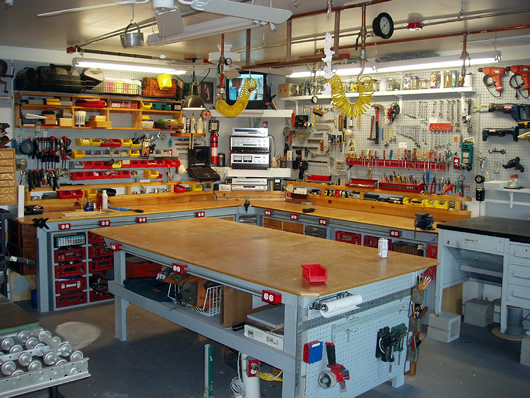 As a beginning in your improvement, first you have to put in order your thoughts and feelings. It is impossible that you improve your life if you don´t change old habits of thoughts. Your thoughts are your future activities and circumstances, that´s the most important truth you will ever learn. Actually, your thoughts and feelings build your life, the one you live in the outside and the one you live in the inside.

In your mind, you can build the life you want to live, in time, if you have persisted and believed that you already have what you want, you will have it. The problem is this: you know very well what you most want, but you don´t believe you have it already, and don´t believe that you will ever do. You can not lie to yourself, you cannot tell to your subconscious mind that you want something but at the same time, you don´t believe you can have it.

We will give you one more reason to believe in the power of mind: in the mental realm, there is no time, so, the moment you make an image of the thing longed, you have it already, in that moment you must use your imagination and your will to stay in that thought, a few minutes later, feelings will emerge from your spiritual world telling you that you must be glad because you already have what you want. Remember this forever, time does not exist in the mental and spiritual world, what you have created is yours at that very moment, feel it, touch it with the power of your imagination, smell it, taste it, it is yours, this is the power that god have given us, He made us at his image, we are creators, what you create in the mental world is yours by right, feel it, in time it will materialize in the physical plane.

People ask themselves how this will happen, and that is a terrible mistake. You cannot tell to the infinite intelligence or suggest how it is going to materialize those mental creations, that´s absurd, however, and that´s the only work we must do, we must mentally create and then feel as ours those creations. After that comes the magic, subconsciously you will begin to do some activities, at the right time, in the right way, with the right people, that will bring to you the circumstances that will allow you to have what you have created in your mind. That´s it.

Persistency is necessary, please make yourself a favor: don´t believe that you can change your world creating fifteen minutes a day what you want in your mind and feeling bad the rest of the day, nothings is going to happen that way. A real change must occur in you, a change in your mind, a change in your consciousness. You can´t manifest things, that you don´t have in your spiritual world, you can´t manifest opulence if in your consciousness you are poor and pessimistic. Remember this, our thoughts and feelings create our universe, not just our thoughts, not just our feelings, they work together, that´s the law.

You must become a mental athlete, the moment your subconscious mind learn how to create and at the same time feel that the thing created is yours by right, that moment you have become a real son of god, a creator of your own circumstances, you rule your destiny by your own will, you're no longer the puppet of circumstances.

But to do so, requires time, it is not an automatic process, effort is required, the kind of effort so few are willing to make, but at the end, victory and freedom is your reward.

We'll meet you in our next lecture. Let's receive love and peace from all of us.


Reading Support: